Winter Meeting Places
Streamwood Library:

Poplar Creek Library in Streamwood, IL is located at 1405 S. Park Avenue in Streamwood, IL. 60107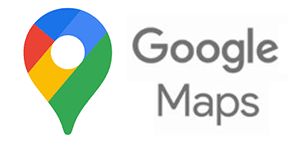 Schaumburg Library:

Located at the southwest corner of Roselle Road and Schaumburg Road. The library's address is 130 South Roselle Rd., Schaumburg, IL 60193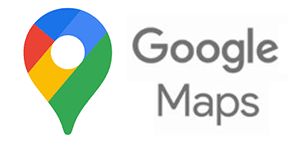 Lisle Library:
Located at 777 Front Street Lisle, IL 60532 which is at the intersection of Kingston Avenue and Front Street (southeast corner)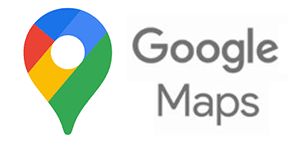 Feb. 24, 2018
NIFE Club Event - Volo, IL

Hulki Breakfast Club! Join us Saturday, February 24, 2018 at the Steak 'N Shake in McHenry, IL at 9:00am for some Fiero discussion and celebrate the memory of Hulki Aldikacti, commonly known as the "father of the Fiero". If you are not sure who Hulki was and his importance to our Fieros, you will need to stop by for breakfast and we will fill you in.
How are your winter Fiero projects going? Who is ready for spring? After getting our fill of breakfast and coffee (likely between 10:30am and 11:00am), feel free to join us as we head to the nearby Volo Auto Museum to check out some interesting rides. The Volo Auto Museum is the largest Auto museum in the Chicago area and offers many exhibits featuring historic and movie cars. The museum is family friendly having many exhibits that cater to children. The Volo Museum will be featured on the History Channel on Saturday at 10:00am in the spring of 2018. There is a charge for the museum ($15 Adults / $9 Children). Steak 'N Shake in McHenry is located at 2100 N. Richmond Road, McHenry, IL 60051. The Volo Auto Museum is located at 27582 Volo Village Road, Volo, IL 60073.

Breakfast
Mar. 24, 2018
NIFE Club Meeting - Manteno, IL

Imagine my excitement and surprise to learn that the town I had just moved to has one of the country's leading specialty car builders - Rad Rides By Troy (www.radrides.com).

Join us for a special NIFE private tour of Rad Rides By Troy on Saturday, March 24, 2018 for our club meeting.

The meeting will start at 10:00am. The shop is located at 24 East Third Street in Manteno, IL 60950.

This year at SEMA (Specialty Equipment Market Association), Troy won first place in the Battle of the Builder's Competition (www.semashow.com). You may be able to catch the video on the Velocity channel.

His workshop is not to be missed.

You never know whose car is being built there.
Following the club meeting, we will have lunch at the Mayberry Junction restaurant located nearby at 390 N. Locust Street (RT. 50) in Manteno, IL 60950.

They have a full menu and reasonable prices. Come join us on March 24, 2018 and discover Rad Rides By Troy.



Rad Rides

From the Midwest Fiero Clubs (MWFC) to all all the other Fiero Clubs across the United States.
Enjoy all the events in the Fiero community this year.
This section will help you plan your summer events from coast to coast.
Visit midwestfieroclubs.com for more information or check out the Facebook page at Midwest Fiero Clubs

April 2016
thru October 2016
Cruise Nights:
Geneva, IL - Thursdays in July and August
Lombard, IL - Saturdays June 13 - August 29 (None for the July 4th Weekend)
Car Shows and Cruise Nights:
Double K Productions Cruise and Car Shows
Carousel Sound Company
Old Ride
Drive Chicago
BVG Motorsports
Post your favorite Car Shows/Cruise Nights on our Facebook Page:

NIFE FB Page
















Jan. 20, 2018
NIFE Winter Meeting - Grayslake, IL

Suck, push, burn, blow…
We all know the four cycles of the automobile internal combustion engine, but did you know that in initiating the burn cycle, a lot has evolved in the automobile ignition systems over the last 30 years and the Fiero was at the forefront when many of these changes began? Join us for our January NIFE Club Meeting when we'll learn about the changes made to the Fiero's ignition system during its five year run and how it compares to the cars made today.

We'll also have a Fiero in the shop to demonstrate where these ignition components are actually located and to point out some maintenance concerns to keep our cars running at peak performance.
The meeting will take place Saturday, January 20, 2018, starting at 10:00am at Rock Chevrolet, located at 1000 E. Belvidere Road, Grayslake IL.

After the meeting feel free to join us for lunch just down the road at Sammie's located at 799 E. Belvidere Road, Grayslake, IL.


Nov. 18, 2017
NIFE Winter Meeting Kick-Off Event - Bedford Park, IL

While preparing for our January 2017 NIFE club meeting at the Eastwood Store in Alsip, IL, NIFE Activity Director, Art Hall, I had a chance contact with a person by the name of Alex LeVesque.

Art and I helped Alex load a drill press into his van that he was picking up at the Eastwood Store. I noticed Alex's shirt which read, Automotive Mentoring Group (AMG) and asked Alex what the group was about. I was personally blown away when Alex told me that the Automotive Mentoring Group helps at-risk youth develop work and life skills as they restore classic cars. Alex founded AMG in 2012 to help both men and women learn to work with their hands which then provides for a sense of accomplishment and purpose in this world through a six month mentoring program. AMG offers convicted felons, some as young as 17, how to restore classic cars from the 1930's through the 1970's. Over 300 young men and women have been through AMG's program and many have been encouraged to go back to earn their high school diploma.
On Saturday, November 18, 2017 NIFE will have a private tour of the Automotive Mentoring Group's four buildings and see the cars that are currently being worked on. Join us for coffee and donuts as we experience and interact with the students who are learning the trades of restoring classic automobiles. Our meeting will start at 10:00am. AMG is located at 6522 South Levergne in Bedford Park, IL 60638. You can check out many of their videos on YouTube or go to their website located at (automotivementoringgroup.wordpress.com). Come ready to experience the positive impact that AMG is making in the fight against gang violence in our area.
Following the meeting, we will have a group lunch at Giordano's located a short distance away at 6314 S. Cicero Avenue Chicago, IL 60638.
https://automotivementoringgroup.wordpress.com/

Meeting Location

Lunch

Location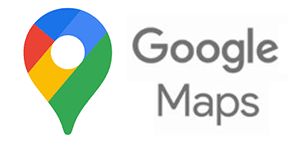 Oct. 21, 2017
NIFE Fall Color Tour

The NIFE Fall Color Tour will take place on Saturday, October 21, 2017 as we travel West on Illinois Route 64 leaving the hustle and bustle of the city behind as we enjoy some drive time in our Fieros heading to the rustic White Pines Forest State Park in Mt. Morris, IL.

We'll meet at the McDonald's parking lot in West Chicago, IL near the northeast corner of Route 59 and Route 64 located at 89 W. North Ave, West Chicago, IL before beginning our 70 mile trip.

Please begin arriving anytime after 9:00am; our departure time will be 9:30am. Feel free to arrive earlier if you would like to have breakfast before we leave.
The wooded, 385 acre park is located in the heart of the Rock River valley along the banks of Spring and Pine Creeks. The park is a destination for hiking, fishing, camping, and winter sports. There are seven marked hiking trails, some with views of the limestone bluffs. Three of the trails are less than one mile long and one trail is accessible for the physically challenged.
After our arrival, we will plan to take a short hike on one of the trails to work up our appetite. After our hike, we have reservations for lunch at the White Pine Inn Lodge restaurant which is known for their chicken pot pies. The lodge and guest log cabins in the park were originally built in the 1930's by the Civilian Conservation Corps. The log cabins have been renovated over the years to include modern amenities and are available for overnight guests. Check out www.whitepinesinn.com for more information.
The activities after lunch will be less structured.
People may bring their chairs and relax, hike the trails and explore some more of the park, or head back home.

Meeting Location

Park

Location

Lunch

Location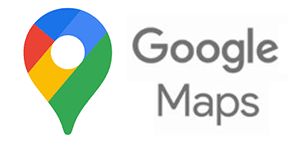 Sept. 17, 2017
NIFE Car Show Event Pontiac Museum Regional Car Show - Pontiac, IL

Join us as we head to Pontiac, IL for the sixth annual Regional All Pontiac Cruise And Show. This is one of the largest all Pontiac shows in the area with over 200 cars last year. Let's make sure Fieros are again well represented this year. The show benefits the Pontiac/Oakland Museum located in Pontiac, IL, an organization that is preserving Pontiac history, including the Fiero. The show is on Sunday, September 17, 2017 in downtown Pontiac, IL.

Besides the show, this event is also a great opportunity to check out the Pontiac/Oakland Museum, the Route 66 Museum, and the Livingston County War Museum. We will meet in the parking lot of the Cheddar's Restaurant in Bolingbrook, IL located at the Northwest corner of the intersection of I-55 and Route 53. We will be leaving from the parking lot at 8:00am sharp, so please begin arriving anytime after 7:30am. We will then travel South on I-55 to Pontiac, IL with an expected arrival time around 9:30am. The show hours are from 10:00am until 2:00pm with the awards ceremony at 3:30pm.



Meeting Location

Show Location
Sept. 8 - 10, 2017
Fierorama - Pottowattie Park in St. Charles, IL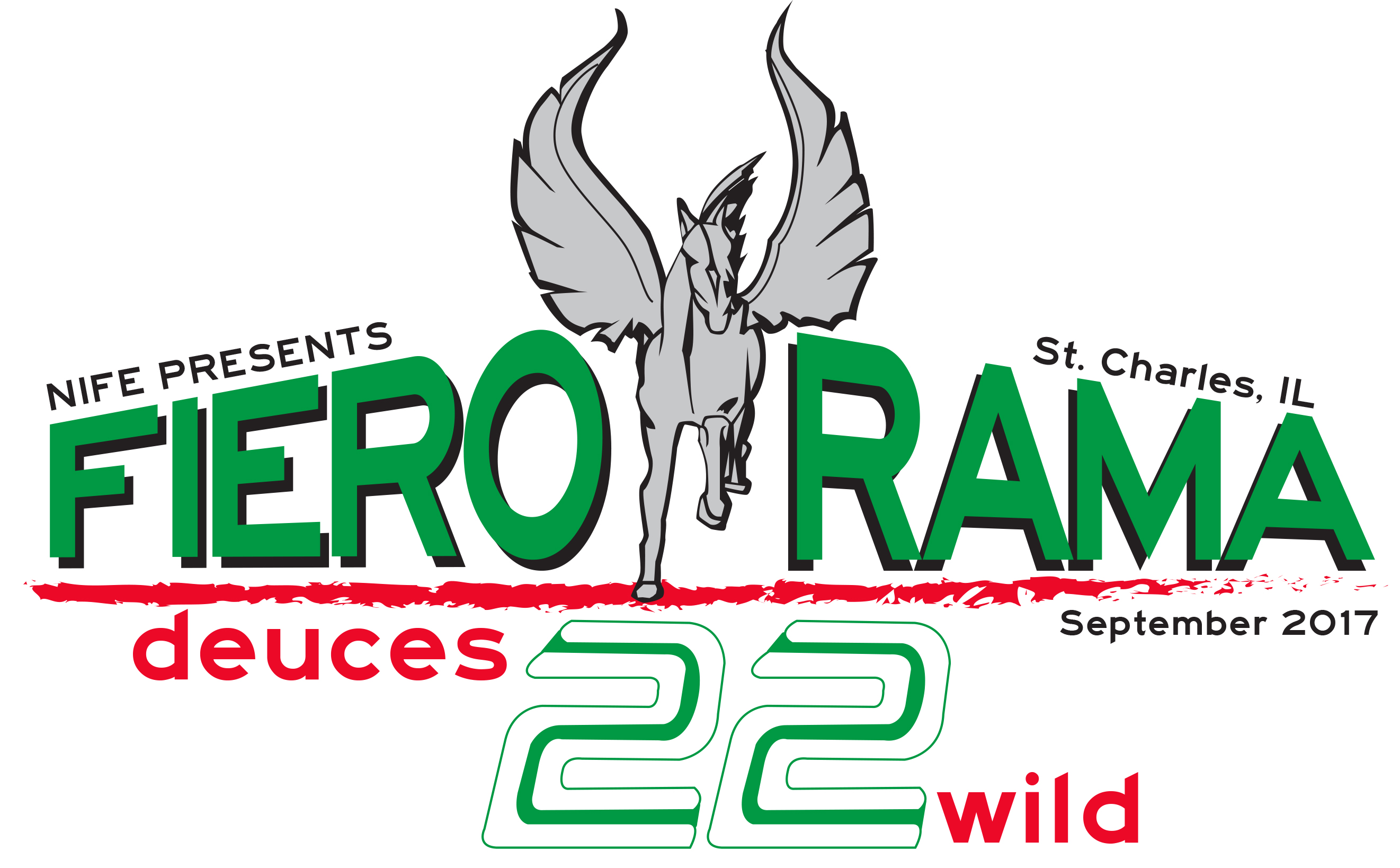 The 22nd Annual Fierorama. Mark your calendars for Friday, September 8th through Sunday, September 10th.
Find more information on this years historical show on the Fierorama page.
Sept. 2, 2017
NIFE Car Show Event (Heartland Fiero Show

)

- East Davenport, IA

Want to attend a unique car show in a historic location? Come join us on Saturday, September 2, 2017 at the "Heartland Fieros 14th Car Show" held in the historic Village Of East Davenport, IA along the Mississippi River near Davenport, IA. The six square block business area has numerous restaurants, a great ice cream parlor and deli called Lagomarcino's that will feature the "Fiero Freeze" as well as many other gift and specialty shops.

Davenport, IA is a short 2-1/2 hour drive from the Chicago area and well worth the trip. Following the car show we are invited to attend a barbeque at the home of the Heartland Fiero Club's Chairman, Fred Bartemeyer. Show registration is from 10:00am - noon and awards will be at 3:30pm. For more information on the Village of East Davenport check out their website at villageofeastdavenport.com. The host hotel is again the Quality Inn & Suites in Davenport, IA located at 6605 North Brady Street. Reservations are being taken at 563-386-8336. If you are in town Friday night, Heartland Fieros hosts a group dinner; meet at the host hotel around 5:30pm. We look forward to seeing you in Davenport, IA for the show

!



Show Location
August 19, 2017
NIFE Car Show -
Woody Buick/GMC Car Show

- Naperville

, IL



Soon we'll have our 22nd Fierorama. Each and every Fierorama has been free to its members because of our Key Sponsors. On Saturday, August 19, 2017 we'll have a chance to thank one of these supporters, Woody Buick/GMC. We will meet at 8:00am at The Sweet Potato Café located at 2 S. 505 Route 59 in Warrenville, IL. Following breakfast, we will then drive over to our Fierorama Key Sponsor, Woody Buick/GMC, where the Illinois chapter of the Pontiac/Oakland Club will be helping them host a car show. This will be the 8th annual charity car show open to all GM vehicles. Woody Buick/GMC is located at 1585 West Ogden Avenue in Naperville, IL. Registration is $5.00 per car. Please join us to show our support! There will be a special award presented, "Woody's Favorite Fiero" as chosen by the employees of Woody Buick/GMC for their one favorite Fiero in the show! The winner could be you!

Meeting Location Show Location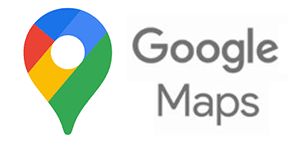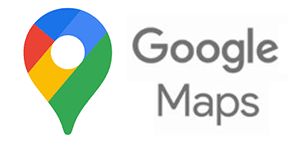 August 12, 2017
Swap Meet New England Fiero Association - Manchester, CT

Mark your calendars and join NEFA at The Fiero Store's spacious location. Join us and "share the excitement."
Browse the swap meet area. Do you have parts to swap or sell or are you looking for that special part?
The Fiero Store is open that day. Buy that special part you need.

Event Flyer

Meeting Location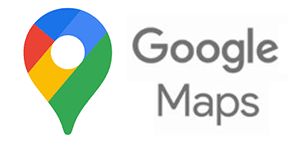 August 12-13, 2017
Indian Uprising All Pontiac Weekend

- St. Charles

, IL



On August 12 and 13, 2017 the Cruisin' Tigers GTO Club will be hosting their 27th Indian Uprising weekend located at the Pheasant Run Resort in St. Charles IL. Starting Saturday afternoon at 4:00pm, there is an all makes/all models cruise night featuring food, drinks, and a live band. There will be a special parking section for all model years of the Pontiac Grand Prixs as this is the featured car at this year's even

On Sunday, come join us for fun and Pontiacs at the 27th Indian Uprising All Pontiac Car Show! NIFE members will meet at

the IHOP Restaurant located at 125 Smith Road. It is just north of North Avenue (Rt. 64), northwest of Pheasant Run Resort. We will meet at 8:00am for breakfast and leave for the show at 9:30am.

After breakfast we will make the short cruise to the show to be among the 500+ Pontiacs expected to attend! Registration is $25.00.
You can pre-register online until July 31, 2017 by going to www.crusintigers.com or register on show day. Visit fierofocus.com to download the show flier. This event draws all models of Pontiacs from across the Midwest. Come on out and help us show off our Fiero spirit by joining us at this event. NIFE out-of-towners, this is a huge event. Why not make a weekend of it and visit your NIFE friends! For more event and lodging information go to www.cruisintigers.com.
Pre-register here
Meeting Location Show Location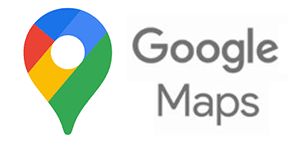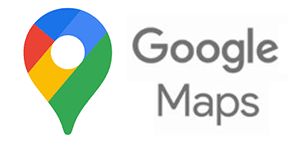 July 29, 2017
NIFE

July Event –
Cruise Night - Lisle, IL
Come out to Lisle, IL for their July cruise night! Lisle, IL has a downtown cruise night on the last Saturday of each month, May-August. NIFE has designated the July 29, 2017 cruise night for our club members to attend. NIFE participated in this cruise night in July 2015 and also in June 2016 and had great turn outs both times!
The cruise night hours are 5:00pm–9:00pm, but you are welcome to come at any time during these hours. Normally, about forty or more cars attend. There is live music, a DJ, plus a local restaurant sets up a barbecue on the street serving brats, hot dogs, pizza, and beverages; so plan to have something to eat while at the cruise! There is also a great Mexican restaurant right on Main Street where the cruise is located.
The cruise location is on Lisle's Main Street, just South of Ogden Avenue, which is about one mile West of I-355 and a short distance East of Route 53. Hope you can make it!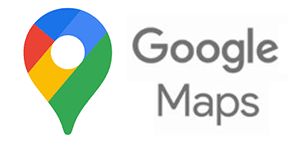 July 15, 2017
NIFE

July Event – Car Show
- North Chicago, IL
Come on out to help NIFE support our military Veterans as we show off our Fieros. On Saturday, July 15, 2017 we will join other antique, classic, and exotic cars at a car show for the Veteran residents of the James A. Lovell Federal Health Care Center located at

3001 Green Bay Road in North Chicago, IL.
We will meet at the Create Your Own Cheesecake & Cheesesteak Restaurant located at 2341 Green Bay Road, North Chicago, IL 60064 at 9:30am for breakfast and be ready to leave for the show as a group at 11:00am. Show registration opens at 11:30am and ends at 3:00pm. The Veterans themselves choose the show awards. There is no entry fee for the show and you get a free lunch!



Meeting Location Show Location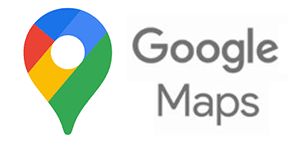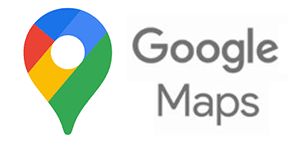 June 25, 2017
NIFE

June Event – BGV Car Show

- Wasco, IL
On Sunday, June 25, 2017 BGV Motorsports will be presenting the 7th annual Chicagoland All Wheel Show – West. The car show is located at "The Lodge on 64" in Wasco, IL. The address is 41W379 IL Rt. 64 (this is the same location as our Friday night cruise-in during Fierorama weekend). So we can all park together at the show, we will be meeting for coffee/breakfast at The IHOP restaurant in St. Charles, IL located at 125 Smith Rd. It is North of North Ave. (Rt. 64), just past Pheasant Run Resort. We will meet at 8:00am and leave for the show at 9:30am.


This is both a judged and a participant voted show. The entry fee is $15.00 for judged, $15.00 for participant voted, or $20.00 for both if pre-registered; add $5.00 more on day of show. Registration on day of show ends at 12:00 noon or until the lot fills. A portion of the entry fee will benefit the Save-A-Vet charity. There are 25 classes, 75 awards, and top vehicle prizes. If you win an award at this show, or any of their other shows, you are invited to the Championship show on Sunday, September 24, 2017. That shows entry fees all go to the St. Jude Children's Research Hospital. If you attend that show, you will be invited to display your car indoors at a complimentary exhibit – The Chicagoland All Wheel Show Championship Competitors Exhibit at the "Outdoor Chicago Sports Show" which will be held in late January 2018 at the Stevens Convention Center in Rosemont, IL.

For more information and a map. You can download a flier and pre-register for the show at
www.bgvmotorsports.com. Hope to see you there.
June 10-16, 2017
NIFE in the Hot Rod Power Tour -

Gonzales, Louisiana

to

in Kansas City, Kansas
The 2017 Hot Rod Power Tour is coming through Illinois, Iowa, and Indiana again this year. This is the "World's Largest Car Enthusiast Road Trip." More than 5,000 vehicles participate throughout the week, traveling approximately 1,500-1,800 miles together.

This year's event dates are:


June 10 - Kansas City, Kansas (Location TBD)
June 11 - Iowa Speedway in Newton, IA
June 12- Mississippi Valley Fairgrounds in Davenport, IA
June 13 - University of Illinois (State Farm Center) in Champaign, IL
June 14 - Gateway Motorsports Park, Madison, IL
June 15 - Lucas Oil Raceway in Indianapolis, IN
June 16 - Bowling Green Warren County Regional Airport in Bowling Green, KY

The Power Tour is not only about the shows at each of these venues, but about car enthusiasts coming together for a road trip across America. Many times interstates are not used, allowing you to see small town America.


The daily shows run between 12:00pm-6:00pm (come and go as you please, non-judged) and continue into the hotel parking lots at night. Most participants are on the road traveling to the next stop by about 6:00am-8:00am. The detailed travel route won't be published until about 1-3 weeks before the actual tour.


Fiero's from Illinois and Texas are planning to attend for the whole week. If you are interested in participating, or would like more information, please contact me at 630-816-5291 (call or text) or email me at LTLTGT88@gmail.com


The week is so unforgettable that you will be hooked for years to come. This will be my 10th time participating in this event!
June 1-4, 2016
2017 Dells Run -

Wisconsin Dells,

WI

It is time again for our annual Fiero community pilgrimage to converge in the Wisconsin Dells. The Fiero Fanatics of Wisconsin will be hosting Fiero owners from across the Midwest starting Thursday, June 1, 2017, and running through Sunday, June 4, 2017 for the 25th annual Dells Run event. This event is four days of Fiero fun with countless opportunities to meet new Fiero friends and experience everything Fiero – from mild to wild!
The Dells Run will be the first stop on this year's Midwest Fiero Clubs' (MWFC) show circuit. The theme of the 2017 MWFC show season is the "Best Interpretation of a Custom Interior". So each show on the 2017 circuit will choose its best custom interior.

Determining the "Best Interpretation" is completely up to you, as this will be a peer judged award, so you get to choose the car that you feel is the "Best Interpretation". Check out the www.midwestfieroclubs.com website for more details about all of the shows on the 2017 circuit.
Some of the events NIFE has planned for Friday include: an afternoon drive on some of the "Rustic Roads" of Wisconsin, along with our traditional group breakfasts and dinners.
The host hotel and show site will again be the Chula Vista Resort. Call 1-888-601-7053 to make your reservations. Please call early to guarantee a room; ask for the "Fiero Fanatics Club" discount. It is a beautiful location and the staff has been very accommodating to all of the Fiero people in the past. Please consider pre-registering for this event. A registration form is available to download on our website at Fierofocus.com or visit fierofanatics.com for more information.
On Sunday, June 4, 2017, we will caravan back to Illinois after the awards ceremony and traditional NIFE club photo. We plan to be on the road headed back home by 11:30am-12:00pm. Join us for great times and good fun in the scenic Wisconsin Dells.
2
017 Dells Registration form
May 20, 2017
NIFE Spring Event –

Chicago Theatre and Loop Tour

, Chicago, IL

The 2017 NIFE Spring Event will take us to a behind the scenes private tour of the iconic Chicago Theater in downtown Chicago. While downtown, we'll check out some of the landmark buildings and public art sculptures for which the city is known.
To avoid the high cost of parking and to spend more time socializing we will be taking the Metra commuter train from Wheaton, IL to the Ogilvie Station in Chicago. The ticket cost is $8.00 per person for an unlimited weekend pass. We will park at the College Avenue train station in Wheaton, IL. We will begin gathering in the parking lot at 7:30am to board the 7:57am train to Chicago; come early to pick up a donut!
After arriving at Ogilvie Station in Chicago, we will take a leisurely stroll to the Chicago Theater and take in the sights along the way such as the State of Illinois Building, the Picasso sculpture, and the local TV station broadcast studios. People who wish to take other train lines or even drive to Chicago can arrange to meet us at the Chicago Theater at 10:20am to join us on our tour which begins at 10:30am. The tour cost is $15.00 per person (or less depending on how many people participate).
After a one hour NIFE private tour of the Chicago Theater, we will continue our walk to grab some lunch. After lunch, you are free to head back home or continue on our walking tour. Depending on the interest, our stops may include the Federal Plaza, the beginning of Route 66, Millennial Park, and "The Bean". This event is designed as a casual "walk on-walk off" tour in that those who wish can explore their own interest such as shopping, or arrange to take another tour, then later meet up with the group to head back to Wheaton.
Watch for more details in the May/June Fiero Focus. If you have any questions you may call or email me using my contact information listed in the board member's box on the Membership Update page.
Apr. 22, 2017
NIFE Club Meeting – Grayslake, IL

On Saturday, April 22, 2017, NIFE will have our final winter season club meeting. Our meeting will be held at Rock Chevrolet located at 1000 E. Belvidere Rd, in Grayslake, IL. The meeting will begin at 10:00am; please feel free to begin arriving after 9:30am. We will be discussing Fiero suspension upgrades and lowering options at this meeting. We will specifically cover factory and aftermarket suspension upgrades and several different lowering springs, ball joints, and steering knuckles. In addition we will be discussing shock and strut upgrades versus coil over suspensions. Our discussion will also cover lowering options for function and aesthetics. Finally, we will touch on brake upgrades, as this is an important factor when modifying a car's suspension.
After the meeting (around 12:00pm) feel free to join us for lunch just down the road at Sammies located at 799 E Belvidere Rd, Grayslake, IL.
Mar 18, 2017
NIFE Club Meeting – Kankakee, IL

NIFE heads south to Kankakee, IL for a road trip on Saturday, March 18, 2017. NIFE member Zach Dufrain will be hosting our meeting at Davviki, Ltd located at 1390 Panozzo Road in Kankakee, IL. Our meeting will start at 10:00am. Davviki is a premiere builder of street rod and classic replicas; you can visit their website located at www.davviki.com/home.htm for more information. We will also have a guest speaker at this meeting, Dave Gossett, who was a salesman for Pontiac during the Fiero era and an active Fiero enthusiast during the Fiero kit car heyday. Dave will discuss selling Fieros new and the early kit car and V8 Fiero efforts.
We are also excited to have Paul Smith (aka FieroGuru) on hand for a live Meet-A-Vendor. Paul will discuss the aftermarket Fiero parts he has developed and sells on his website (www.fieroguruperformance.com). Our tech-topic for the meeting is "Stopping Your Fiero". We will discuss how to maintain your stock Fiero brakes and what the options are for people who want or need more stopping power, including aftermarket boosters, rotors, and calipers. After the meeting we will stop by Boz Hot Dogs located at 1420 N Hobbie Avenue, Kankakee, IL to grab some lunch (located directly across the street from the Davviki shop).
Feb. 11, 2017
NIFE Visit to Chrome & Coffee & Hulki Lunch - Naperville, IL

Chrome, coffee, and some lunch. Join NIFE for a fun filled event on Saturday, February 11, 2017. We will first meet at the Iron Gate Motor Condos located at 2212 Ferry Road in Naperville, IL, West of Route 59. This once-a-month event will allow us to see how many of the high-end garage condos have been decorated. You will also have the opportunity to see the owner's exotic cars, as well as other muscle and classic cars. Think of it as an indoor winter cruise night. You can arrive anytime between 9:00am and 10:30am, but the coffee may be all gone the later you arrive!
This Chrome & Coffee event will have a focus on custom wheels. Several wheel suppliers will be on hand to answer questions and provide you with answers to your custom wheel questions! At 11:00am, we will head to lunch at the Jalapeño Grill (www.thejalapenogrille.com) located at 1316 North Route 59, Suite 108, Naperville, IL to have our "Hulki Lunch". In honor of the "father of the Fiero", Hulki Aldikacti, we have entitled this event in his memory. If you are not sure who Hulki was and his importance to our Fieros, you will need to stop by for lunch and we will fill you in!
Jan. 21, 2017
NIFE Meeting Event - Alsip, IL

NIFE goes on the road again! Join us on Saturday, January 21, 2017, as we head south to return to the Eastwood company store located at 12100 South Cicero Avenue in Alsip, IL. Our club meeting will start at 10:00am.
This club meeting will be all about appearances, on both the outside as well as individual parts. The Eastwood staff will present an informative class just for NIFE Club Members on color sanding and paint buffing. We will learn how to use sand paper, buffer pads, and polishing compound to bring your car's exterior paint finish back to its former glory. This is an option to consider between waxing and repainting your Fiero.
A powder coating demonstration will also be presented. Rather than a liquid paint, powder coating is the process of using a special gun to spray powder on a metal part. The coated part is then baked in an oven, causing the powder to flow together to form a durable, hard surface that is chip and scratch resistant. Powder is available in a variety of colors as well as clear and chrome. Equipment is now available that makes powder coating a consideration to put in your own garage.
Eastwood is a nationwide company that sells many tools and supplies for auto body professionals and do-it-yourselfers. The Alsip store is unique in that it includes its own shop area where hands-on classes are offered and customers can try out some of their products before they make a purchase.
After the meeting (around noon), join us for lunch at a nearby establishment. The location will be announced at the meeting or check back for the latest details.
Jan. 7, 2017
NIFE Holiday Party - Naperville, IL

Celebrate the holidays with your fellow NIFE club members at the home of Jim and Jenni Hallman located at 2039 Yellow Daisy Court in Naperville, IL (near the intersection of Route 59 and North Aurora Avenue) on Saturday, January 7, 2017. We look forward to sharing the holiday season with you at our house. No gifts to bring, we just ask that you bring a dessert to serve 5-6 people if your last name begins with the letters "A" through "M". Or, if your last name begins with the letters "N" through "Z", please bring an appetizer to serve 5-6 people (NOTE: we reversed the order this year to mix things up!). A non-alcoholic punch will be served; feel free to bring your own drinks if you would prefer something different. The first 20 members (limit only one, please) who attend will receive one of Jim's famous homemade (from scratch!) soft pretzels. We will also share some of our family's favorite homemade Christmas cookies. Please join us for as long as you are able from 5:00pm until 8:00pm. This is an "open house" style party so feel free to arrive when you can and leave when you must! Please RSVP before January 5, 2017 so we can plan for the quantity of guest who will be celebrating with us. Merry Christmas and Happy Holidays to all!

Copyright 2017 NIFE Fierofocus.com All Rights Reserved.
Privacy Notice: The Northern Illinois Fiero Enthusiasts will not sell or share your personal address or contact information with any outside vendors or other third parties.
Your personal information is used only for conducting club related business by the board members of this club.